Letterbox Florals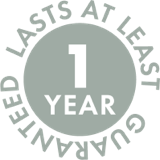 Carefully picked and packed to fit through your letterbox, these flowers are delivered with styling tips to make flower arranging all part of the fun.
Letterbox Flowers
Welcome to Mysa's Letterbox Bouquets collection, where you'll find a stunning selection of preserved and dried flower bouquets that are delivered directly to your door in a letterbox-friendly package. Our bouquets are carefully crafted and designed to be easily assembled and popped in a vase, so you can enjoy their beauty and elegance in no time.
Our Letterbox Bouquets collection features a range of colors and styles to suit every taste and occasion. Whether you're looking for something classic and timeless or modern and unique, we have something for everyone.
At Mysa, we believe in preserving the beauty of flowers for as long as possible, which is why we only use the highest quality preserved and dried flowers in our bouquets. Each stem is carefully selected and arranged to ensure that the bouquet looks stunning from every angle.
Our Letterbox Bouquets are designed to be easy to assemble and pop in a vase, making them the perfect choice for anyone who wants to enjoy the beauty of flowers without any fuss. Simply follow the instructions provided, and your bouquet will be ready to enjoy in no time.
Our bouquets also make the perfect gift for any occasion, whether it's a birthday, anniversary, or just to say "I'm thinking of you." And with our letterbox-friendly packaging, you can send a beautiful bouquet to someone special without having to worry about them being at home to receive it.
We offer free shipping on all of our Letterbox Bouquets, making it easy and affordable to bring the beauty of preserved and dried flowers into your home or send them to someone special.
Browse our Letterbox Bouquets collection today and find the perfect bouquet to add a touch of beauty and elegance to your space.
In your home
Don't forget to tag us @mysahouse to see your bouquet featured
@mysahouse